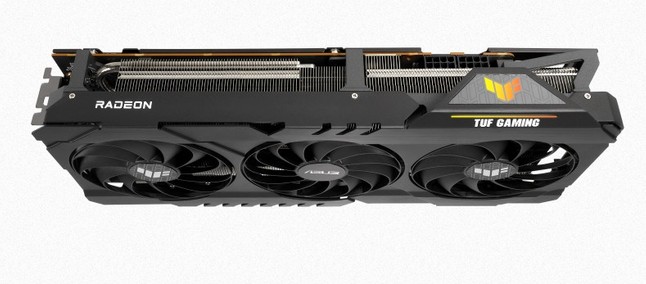 About ten days after launch, Radeon RX 6700 XT is officially available for purchase (subject to availability); the few specimens put up for sale on the AMD site sold out in no time, leaving the situation in the hands of the AIB partners as expected.
Among the first companies to announce the prices of the Radeon RX 6700 XT custom is ASUS which announces the availability of the ROG Strix RX 6700 XT and TUF Gaming RX 6700 XT models, the two top-of-the-range products in the series announced last 8 March together with the cheaper Radeon RX 6700 XT DUAL (currently not received).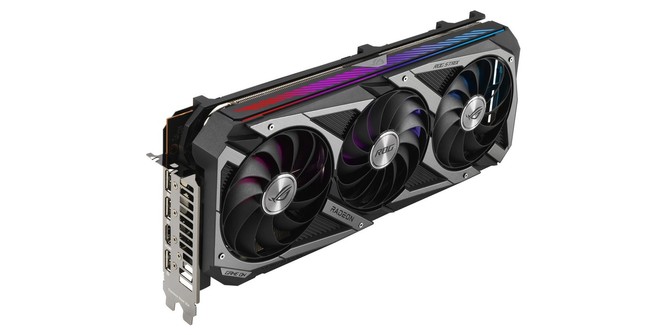 The two cards offer the top of ASUS technology in terms of quality, dissipation, and overclocking capability. Both are equipped with a triple-fan heatsink (7 Heatpipe) with Axial Tech technology, double PCI-E 8pin connector, metal backplate, and RGB lighting; aesthetically, the ROG Strix RX 6700 XT aims more at RGB effects, while the TUF variant stands out for its armored design, less flashy but still quite elaborate.
Both products then offer all the latest ASUS proprietary features, including Max Contact, Zero dB, Fan Connect II, Dual BIOS, and much more; overclocking will not be a problem even if the two GPUs arrive with impressive factory clock rates exceeding 2.6 GHz (ROG Strix model).
But we come to the prices that, as many hypothesized, are decidedly high even for high-profile custom such as ASUS ones. The ROG Strix Radeon RX 6700 XT costs 899.90 euros, while the TUF Gaming 879.90 euros; let us know what you think in the comments.
ASUS ROG STRIX 6700 XT
-Navi 22 XT GPU
-PCI-E 4.0 interface
-Compute Unit (CU) 40
-Stream Processor 2560
-Ray Accelerator 40
-96MB Infinity Cache
-Frequency
OC mode: 2622 MHz (Boost Clock) / 2568 MHz (Game Clock)
Gaming mode: 2622 MHz (Boost Clock) / 2548 MHz (Game Clock)
-VRAM 12GB GDDR6 16 Gbps
-192-bit memory interface
-Power supply 8Pin + 6pin PCI-E
-Price 899.90 Euro
ASUS TUF GAMING 6700 XT
-Navi 22 XT GPU
-PCI-E 4.0 interface
-Compute Unit (CU) 40
-Stream Processor 2560
-Ray Accelerator 40
-96MB Infinity Cache
-Frequency:
OC Mode – 2534 MHz (Boost Clock)
Gaming Mode – 2514 MHz (Boost Clock)
-VRAM 12GB GDDR6 16 Gbps
-192 bit memory interface
-Power supply 8Pin + 6pin PCI-E
-Price 879.90 Euro